The Cooler Company are Evaporative Cooling Specialists
Evaporative Cooler Installation and Repair
The Cooler Company is Metro Denver's first choice when it comes to evaporative cooler installations. We have been the number one Xcel Energy rebate contractor for the Denver area since 2012. We handle all work ourselves, meaning that only experienced technicians will be handling the installation. Unlike other evaporative cooler installation companies in Denver, we are so confident that we can get you the Xcel Energy rebate that we just take it off your bill. Give us a call today.
SAVE up to 70% on your Cooling Costs with EVAPORATIVE COOLING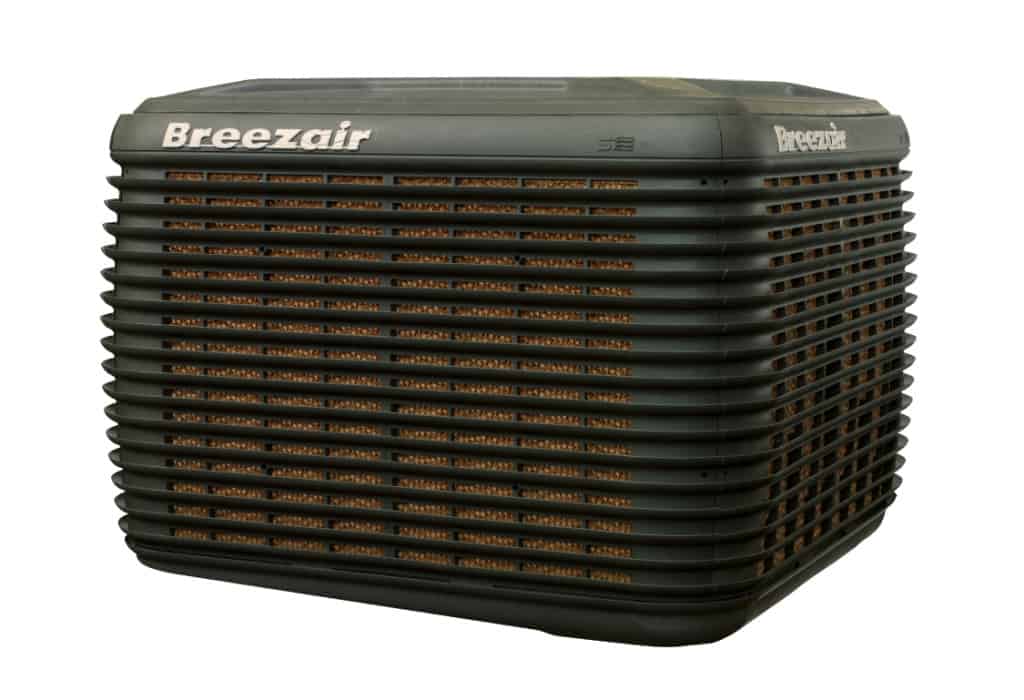 Call us today. We will do our very best to earn your business.
Evaporative Coolers
Evaporative coolers in Colorado are an amazing way to stay cool and save money on utilities all at once. The Cooler Company has plenty of experience in installing and repairing all makes and models of evaporative coolers throughout the Denver Metro area. No matter if you are a homeowner with only one evaporative cooler, or a large commercial or industrial business with a few evaporative coolers, you can trust The Cooler Company for all of your cooling needs.
Evaporative Coolers offer several benefits over traditional Air Conditioning, including:

• Uses 75% Less Electricity
• No Ozone Damaging Refrigerants
• Adds Moisture to the Air
• Fresh Air Flow pushes out warm air, smoke, and pollution
• Allows for Open Windows and Doors
• Lower Maintenance Costs
An evaporative cooler, also known as a Swamp Cooler, is one of the most efficient means of cooling you can get in Denver. Many people new to the Colorado area are unfamiliar with what swamp coolers/evaporative cooler systems are or the differences between swamp coolers/evaporative coolers and your typical air conditioning system. Evaporative cooling works on the principle of heat absorption by moisture evaporation. The evaporative cooler draws exterior air into special pads soaked with water, where the air is cooled by evaporation, and then recirculated. Evaporative coolers work best in dry climates where humidity is low. They can be easily repaired or replaced and installed. The range of evaporative coolers/swamp coolers available today is extensive, but we can repair or install most types of Swamp Coolers.
Why Choose Us
A+ Rating with BBB
4.5 Star Review Rating
Licensed and Insured
Over 27 years of Experience
We Service All Makes and Models
Free Estimates on New Installs
Flexible Appointments
Prompt Service
N.A.T.E. Certified Company
Wide selection of Parts & Equipment
Locally Owned and Operated
Financing Available
Finally, an HVAC Contractor you Can Count On!
When you need a new Furnace, Air Conditioner, or Evaporative Cooler please consider allowing us to service you. Whether it's an easy repair, complete installation of new or replacement equipment, or scheduled maintenance, our team centrally located in Denver can get to any location throughout the metro area quickly. You can count on us to take care of any HVAC issue you may be having.
Our job isn't complete until you are satisfied.
Call us today at 303-974-4554. We will do our very best to earn your business.